We are a team of legal experts, working with you to achieve the best outcome.
Leading is more than a buzzword.
BTLawyers is a progressive Queensland law firm. We are dynamic, efficient and focused on better outcomes for our clients. Our team provides expert legal advice and all forms of dispute resolution to insurers, business, government and private clients throughout Queensland.
Three reasons you'll love working with BTLawyers
Fixed Fees
Personal Service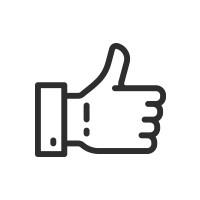 Better Outcomes
Stacey Ward
The High Court recently delivered a decision regarding a sperm donor being considered as a parent of a child in the case of Masson v Parsons & Ors. The case was regarding a woman ("Jane") [...]
Vanessa Hernandez
If you're a Family Law specialist in S.E. QLD, register today for an exclusive workshop on mediation sponsored by BTLawyers. This entertaining and informative workshop will challenge your perception of mediation and dispute resolution. We [...]
Emily Brown
Ever worked in a workplace where you were required to provide a biometric scan of your fingerprint to prove you were actually at work? Ever been told by an employer you would be fired if [...]