At BTLawyers, we're passionate about partnering with our clients to help them to resolve their disputes in the shortest timeframe possible and get the outcome they want.
We act for many of Australia's leading businesses in all industry groups including retail, transport and logistics, manufacturing, property, agriculture, tourism, health and aged care, financial services and insurance.
What are you looking for?
I am an insurer or an insured and I need help with a public or product liability claim, employers liability claim or general insurance claim.
I am going through a divorce, separation or other family matter and need some advice.
Insolvency & Debt Recovery
I need help with an insolvency matter, or advice on managing and recovering debts.
I need help resolving a commercial & contract dispute, technology and IP dispute, property and leasing dispute or other type of business dispute.
Workplace and Employment Law
I need help managing and resolving a workplace or employment dispute.
I need help managing the HR/IR needs of my business.
Three reasons you'll love working with BTLawyers
Fixed Fees
Personal Service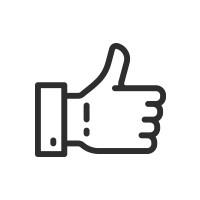 Better Outcomes
Emily Brown
Ever worked in a workplace where you were required to provide a biometric scan of your fingerprint to prove you were actually at work? Ever been told by an employer you would be fired if [...]
Stacey Ward
Separating from your spouse or de-facto partner is one of the most emotional and stressful times in anyone's life. Not only is the change in lifestyle difficult and upsetting, wondering how your property settlements are [...]
Georgia Dalton
Every May, we are given the opportunity to raise community awareness and to support the message that domestic and family violence is unacceptable in our community. At BTLawyers, we are passionate about assisting our clients [...]
Sign up for news, case studies, insights and event alerts from BTLawyers