We are a team of legal experts, working with you to achieve the best outcome.
Leading is more than a buzzword.
BTLawyers is a progressive Queensland law firm. We are dynamic, efficient and focused on better outcomes for our clients. Our team provides expert legal advice and all forms of dispute resolution to insurers, business, government and private clients throughout Queensland.
Three reasons you'll love working with BTLawyers
Fixed Fees
Personal Service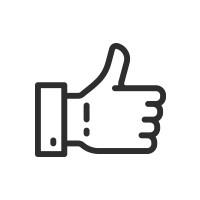 Better Outcomes
Ethical. That is the first thing that springs to mind when I think of Bruce Thomas. Second is his unwavering commitment to ensure he gets the best for his client. Third, and by no means lesser than then first two, is his ability as an outstanding negotiator and lawyer.
Kerrie is personable and has always been available. I can bounce things off her which is really important in the early identification of risk before it turns into risk. I see Kerrie as clear, concise and succinct, and that's good.
Throughout the process, I found Vanessa to be extremely knowledgeable and understanding. I would absolutely recommend BTLawyers and Vanessa due to their professionalism and knowledge, and will certainly use them again.
Georgia provided me with a high level of professional and empathetic service throughout the process of the property settlement. Her ability to explain the process and advocate for me during this traumatic time was exceptional. Her attention to detail throughout the process was 100%.
I truly felt supported by my lawyer, Georgia, during my dark and tough fight for family issues. She wasn't there only for theoretical advice but her genuine and caring support.
Emily Brown
In the recent Beanstalk Podcast, our superstar solicitor, Emily Brown, joins Lucy Good for an informative discussion about writing and changing Wills.
Megan Dudley
Last week, the High Court of Australia handed down the decision in Comcare v Banerji, ending a long-running legal saga highlighting the potential consequences for public sector employees who use social media in breach of their Code of Conduct.
BTLawyers
BTLawyers is thrilled to have secured Dr John Tuffley, orthopaedic surgeon to present an engaging and informative workshop on spinal anatomy, disc pathology, and the objective and subjective signs of disability.
At BTLawyers, we deliver the most desirable outcomes for those we represent. We achieve this through our firm's structure and the calibre of our team.
Make an enquiry or call us on (07) 3211 2233