We are a team of legal experts, working with you to achieve the best outcome.
Leading is more than a buzzword.
BTLawyers is a progressive Queensland law firm. We are dynamic, efficient and focused on better outcomes for our clients. Our team provides expert legal advice and all forms of dispute resolution to insurers, business, government and private clients throughout Queensland.
Three reasons you'll love working with BTLawyers
Fixed Fees
Personal Service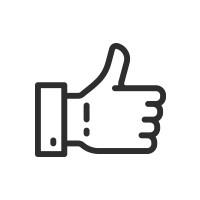 Better Outcomes
Emily Brown
In the recent Beanstalk Podcast, our superstar solicitor, Emily Brown, joins Lucy Good for an informative discussion about writing and changing Wills.
Megan Dudley
Last week, the High Court of Australia handed down the decision in Comcare v Banerji, ending a long-running legal saga highlighting the potential consequences for public sector employees who use social media in breach of their Code of Conduct.
BTLawyers
BTLawyers is thrilled to have secured Dr John Tuffley, orthopaedic surgeon to present an engaging and informative workshop on spinal anatomy, disc pathology, and the objective and subjective signs of disability. Dr Tuffley is an eminent Queensland trained orthopaedic surgeon [...]