Senior Associate
Managing workers' compensation claims can be both emotionally and financially challenging for employers, especially small-to-medium businesses that may not have the internal processes or resources to manage the claim effectively.  These challenges can leave employers feeling overwhelmed by the legal process.
I work with employers in various industries to make the claim process for their business smoother.
In addition to my legal qualifications and experience in defending and negotiating common law claims, I also have a Graduate Diploma in Occupational Health and Safety. Having this OH&S focus allows me to bring additional insight to my client's workers' compensation claims.  My client's can also benefit from the OH&S advice I can provide to help identify risks and prevent future incidents by reviewing their systems of work, safety procedures and risk management processes.
I endeavour to resolve claims at the pre-proceedings stage. I have however prepared for and instructed on the following trials since admission:
• Parkinson v Bullamon (St George) Pty Ltd [2017] QDC 200
• Beven v Brisbane Youth Service Inc [2016] QSC 163
• Marshall v Queensland Rehabilitation Services Pty Ltd [2012] QSC 168
• Phillips v MCG Group Pty Ltd [2012] QSC 149
With all of my clients, I take a common-sense approach, first seeking to understand their business operations so that I can provide the best quality advice and defend the claim. If you'd like to speak to Sam about your matter, she can be contacted by email sam.cathcart@btlawyers.com.au.
Articles published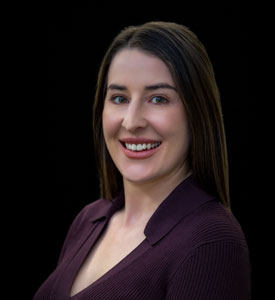 Admissions
Admitted to the Supreme Court of Queensland 2011
Qualifications
Bachelor of Laws
Graduate Diploma in Legal Practice
Graduate Diploma in Occupational Health & Safety
Memberships
Let's work together
At BTLawyers, we deliver the most desirable outcomes for those we represent. We achieve this through our firm's structure and the calibre of our team.
Make an enquiry or call us on (07) 3211 2233