Better Outcomes, Better Value, Shorter Durations
BTLawyers provides unparalleled, specialist services in insurance law. We act for numerous national, international and statutory insurers and self-insurers.
PUBLIC AND PRODUCTS LIABILITY
Our lawyers have extensive experience in a range of public and product liability matters.  On the instructions of our insurer and self-insurer clients we have acted in  a wide spectrum of industries and commercial activities.
EMPLOYERS LIABILITY
BTL has experience in all areas of employer's liability law, both common law claims and statutory compensation claims. We advise and act for insurers and self-insurers representing employers across a wide spectrum of industries and commercial activity.
GENERAL INSURANCE
BTLawyers has experience in all areas of insurance law. Our partners and lawyers have acted  for many of Australia's major insurers and self-insurers in a wide range of insurance and insurance-related matters.  They have acted across the whole spectrum of insurance classes.
Insurance Services
It is a well-established truism for the insurance industry that claims do not get cheaper as they get older. BTLawyers' goal is to assist its insurer clients to resolve claims quickly and efficiently but not at the expense of higher settlements. BTLawyers has been hugely successful at this.

In our insurance practice area our clients report superior outcomes both in terms of reduced settlement amounts and shortened claim duration across the board. This can be seen most clearly in the workers' compensation area where our firm can be compared to other law firms as a result of reports WorkCover Queensland publishes for public viewing.

Those reports show that BTLawyers has consistently achieved lower than average settlement amounts when compared with other law firms. BTLawyers' settled claims demonstrate an average settlement of less than $80,000. That's averaged across more than 350 resolved claims. Compared to the average claim cost published in a recent report to Parliament by WorkCover Queensland, our clients enjoy a saving of almost $30,000 per claim.
Minimising Exposure
We provide greater certainty
BTLawyers provides clients with a high degree of guidance and certainty in managing their claims. Our firm's track record makes the best case for our expertise in this area.
Across our portfolio of hundreds of workers compensation claims over five years, a recent report published by WorkCover Queensland showed that our team contained the average claim costs at between 30% and 50% less than the average claim. This saved our clients, on average, more than $30,000 per claim.
Our fixed-fee pricing, persistence and expertise make us a well prepared, exhausting opponent.
BTLawyers is your ally in maximising the risk for your opponent and protecting your bottom line.
Three reasons you'll love working with BTLawyers
Fixed Fees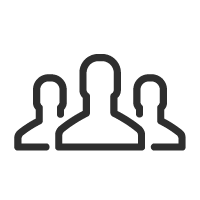 Personal Service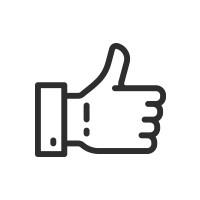 Better Outcomes
At BTLawyers, we deliver the most desirable outcomes for those we represent. We achieve this through our firm's structure and the calibre of our team.
Make an enquiry or call us on (07) 3211 2233