Are you experiencing a relationship breakdown, feeling daunted by the process of separation and not quite sure where to start? Or have you been separated or divorced for a while, and need some help with managing the ongoing arrangement with your ex-partner?
At BTLawyers, we see our job as helping turn break ups into break throughs. We want to help take the stress out of separation and divorce, and make the process as positive for you as possible. One of the things our clients always tell us is that they know we're in their corner – and we want to be in your corner, too.
Sign up for a consultation with Vanessa Hernandez for advice on how to turn your break up into a break through.
Hi, I'm Vanessa Hernandez
As the Family Law Principal at BTLawyers in Brisbane, I work with clients who are separating, divorced or experiencing domestic violence.
This is always a really stressful time for people. They are often overwhelmed with everything they need to do regarding their finances, property and parenting matters, regardless of whether the split is amicable or not, and many simply don't know what their rights are or even where to start.
I am passionate about helping you to resolve your matter without the need for court proceedings, which is why I am also a Nationally Accredited Mediator.
In family law matters, the relationship between you and your lawyer is really important. So if you'd like some advice on your matter, and to find out if you might like to work with me, book a consultation with me today.
What Vanessa's
Clients have
to say
"When I first started working with Vanessa, I was feeling extremely unsure and very distraught by the circumstances that I found myself in. I found Vanessa to be an excellent listener and very astute when providing advice on what I was able to present.  She has most certainly advocated on my behalf and always given me practical advice quickly, while also ensuring that I was fully aware of my own obligations and requirements.  On several occasions, when I was going through a particularly bad time, Vanessa assisted me even when she was out of the country and actually on leave.  Despite this inconvenience, she always made me feel that she would guide me as things surfaced that I had to respond to and deal with quickly.  I am truly very grateful for that responsiveness and level of empathy and understanding for my situation."  Tricia Moore
Why choose BTLawyers for your separation or divorce?
Fixed Fees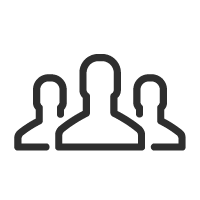 Personal Service
Better Outcomes